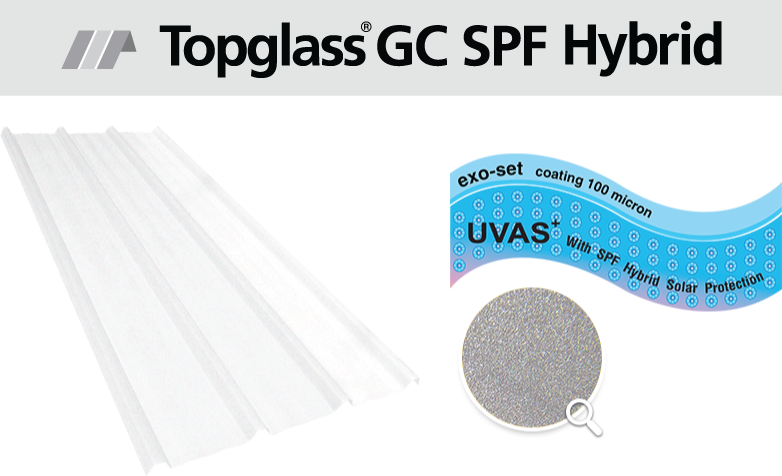 One of the issue with skylight roof is heat load in the property resuling in unnecessary heat transfer into the property consequently consumingmore electricity to cool the inside of the building. To overcome this issue, I-Cos Asia Co., Ltd. is most revolutionary and innovative product, Topglass GC SPF Hybrid, Soloar Protection Feature. Encompassing a unique manufacturing process similar to that used in the design and manufacture of modern sunglass eye ware, Topglass SPF Hybrid solar control roof lighting, selects and singles out Infra-Red (heat) plus harmful Ultraviolet rays, thereby preventing heat build-up and UV damage to Stock and Plant.
I-Cons Asia Co., Ltd. takes particular pride its JAS-ANZ Certification under the Benchmark Certification scheme. Recognised in over 90 countriew and providing security in every respect to customers, JAS-ANZ certification not only guarantees accurate systems process, and unlike other Quality Standard schemes, JAS-ANZ Certification also has the added advantage of ensuring our customers always receive consistent and monitored quality product, legally certified to AS/ZS 4256N. Patrs 1 and 3.
Being a manufacturer in the Kingdom of Thailand, I-Ccons Asia Co., Ltd. is also a certified manufacturer of FRP by the Thailand industrial Standard certification body obtaining the TIS 612-2549(2006) for Glass Fibre Reinforced Polyester Sheets. Like the JAS-ANZ certification this also unsures that all products have traceabillity all the way from each raw material through each step of process to finished goods.