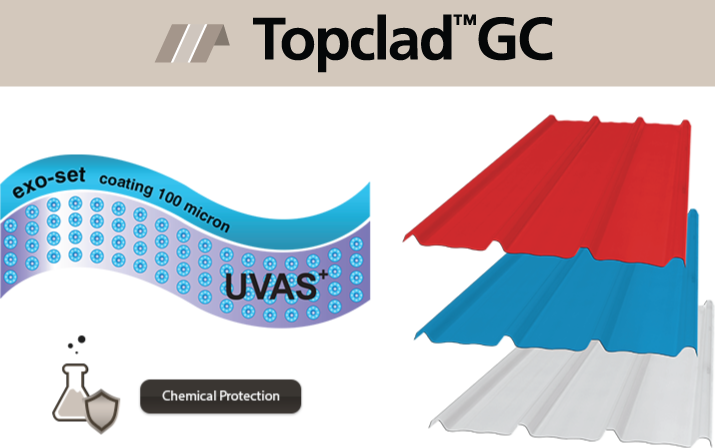 In highly corrosive industrial sites and areas of high salt and contamination, any paint coatings on roofing and cladding such as aluminium and steel may not perform as expected. To address these concerns, we manufacture a unique solid-coloured heavy duty roofing and cladding material utilising advanced FRP technology to formulate a corrosive resistant cladding system for use as an innovative replacement for traditional materials. This is our Topglass GC Topclad.
I-Cons Asia Co., Ltd. takes particular pride its JAS-ANZ Certification under the Benchmark Certification scheme. Recognised in over 90 countriew and providing security in every respect to customers, JAS-ANZ certification not only guarantees accurate systems process, and unlike other Quality Standard schemes, JAS-ANZ Certification also has the added advantage of ensuring our customers always receive consistent and monitored quality product, legally certified to AS/ZS 4256N. Patrs 1 and 3.
Being a manufacturer in the Kingdom of Thailand, I-Ccons Asia Co., Ltd. is also a certified manufacturer of FRP by the Thailand industrial Standard certification body obtaining the TIS 612-2549(2006) for Glass Fibre Reinforced Polyester Sheets. Like the JAS-ANZ certification this also unsures that all products have traceabillity all the way from each raw material through each step of process to finished goods.